VIRTUAL DEDICATED SERVERS
Every Virtual Dedicated Server (VDS) is equipped with exclusive resources, including 100% dedicated RAM, processors, and enterprise-grade NVMe SSD storage. All plans are powered with AMD Milan EPYC 7003 or AMD Genoa EPYC 9004 series processors.
Our customers say Excellent 
| 
 4.6 out of 5 stars based on 46 reviews 

|
PRICING PLAN COMING SOON.....
10% discount on yearly plans.
High performance & unbeatable prices
Unlimited traffic and up to 1 Gbit/s bandwidth
Virtual dedicated servers (VDS) are the ultimate solution for performance and scalability with dedicated resources. You can easily handle heavy traffic and downloads at lightning-fast speeds, unlike VPS or Shared hosting. So, it's time to choose your favorite operating system and enjoy complete root access to your server. We offer a wide range of Linux/Windows operating systems such as CentOS, Ubuntu, Debian, Windows server and more so you can pick what suits your needs best. With us, deployment is hassle-free, and our team is always available to assist you with the installation and setup of your VDS, all for free. So go ahead and get started on your digital journey with confidence!
For assistance, feel free to contact on WhatsApp

We value your data safety and offer automatic server backups. You can keep 7 copies for 25% more to secure your vital information. Let us know if you need more assistance.

"Control your server with Floating IPs, customize for redundancy and availability. Expand confidently."

Ubuntu, Debian, Fedora, and more – you have a wide variety of operating systems to choose from, and of course, we provide the most-current release.

Nextgen Cloud offers flexible solutions with 20 TB of traffic included in all packages and additional options at just €1.19 per TB per month to support your projects.

Choose from popular software like Docker, WordPress, and Nextcloud for a hassle-free server setup process and increased productivity.

Our cloud servers provide advanced protection against DDoS attacks. It's free and our commitment to security allows you to focus on growing your business.

Get reliable SSD storage for your cloud servers with our expandable Volumes. Connect them to your cloud servers and expand up to 10 TB anytime.

High-performance hardware with Ampere Altra, AMD EPYC 2nd Gen, and Intel Xeon Gold processors, speedy NVMe SSDs in local RAID10, and a redundant 10 Gbit network connection.

Snapshot allows manual server backups, restoring saved images, creating new servers, and transferring images. Rs 50/GB per month

Our cloud instances are hosted across data centers in Germany, Finland, and the USA. Our data centers adhere to rigorous European data protection regulations.

Our stateful Firewalls make it easy to secure your infrastructure at no additional cost. Define inbound and outbound rules to deny any unwanted traffic. Once configured, you can assign them to as many of your cloud servers as you like.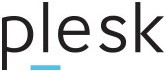 Build and manage multiple sites from a single dashboard. You can also run updates, monitor performance and onboard new prospects all from the same place.
  Reseller management
  WordPress Tookit
  Nginx & Apache supported
  Fully functional webhosting panel
  Emails, Backups, Security.
  Free One-Click SSL Installation
  14 Days Trial, View Pricing (50% Discount)
  Have a look at all features

CyberPanel is the first control panel that uses OpenLiteSpeed as a web server. CyberPanel comes with a easy GUI (graphical user interface) anything can be done through it.
Supports CentOS, Ubuntu
Unlimited Domains
Nginx Powered
Fully functional webhosting panel
Dedicated WordPress Plugin
Free One-Click SSL Installation
100% FREE License
Have a look at features

With cPanel & WHM, it's easy to get started. It provides you with the tools needed to create and automate all server management tasks, allowing you to focus on empowering your customers and build every facet of their website experience.
  Reseller management
  Create pricing packages
  View, analyze, & diagnose server stats
  Fully functional webhosting panel
  Emails, Backups, Security.
  Free One-Click SSL Installation
  Free Trial, View Pricing
  Have a look at all features
Use Cases

of our Reliable SSD VDS Servers
Game Server
Say goodbye to limitations and hello to endless possibilities and enjoy the ultimate gaming experience that you deserve.
Application Development
VDS provides a reliable environment for developers to build, test, and deploy applications without interference from other users on the server.
VPN Server
Get your own VPN server for any purpose you like, with no limits on bandwidth you will truly enjoy the ride.
Machine Learning and AI
VDS enables running resource-intensive machine learning algorithms and AI models without impacting other processes.
Web Hosting
Looking to host as many websites you want with full control, its time to get a VDS server.
eCommerce Solution
Get fastest website loads and cater huge traffic spike with our one time free setup and on-going support.
We prioritize safety and security of your VDS servers. Your virtual hosting environment is 100% secure and in the safest hands. All thanks to state-of-the-art hardware and software firewall as well as our DDoS protection, along-with our 24×7 monitoring.
NVMe disk drive is designed to provide better performance over the old Hard Disk Drives HDD and SSDs. Our VDS competitors prefer HDD/SSD but we think one step ahead, that is why NVMe is our only choice. With high performing NVMe, speed and loading time issues are a thing of past.
SLA (Service Level Agreement)
You can get priority monthly technical support with SLAs. They are custom designed as per your requirements and needs. SLAs are optional and only require for highly technical tasks or configurations, that you might want to outsource to our professionals.
The track record of our VDS servers are  some of the industry's best uptime performance. We guarantee you a 99.99% uptime guarantee as we have are fully confident in our redundant infrastructure.
Google Business
Rating: 4.8/5
Facebook Ratings
Rating: 5/5
TrustPilot
Rating: 4.7/5
Frequently Asked Questions
FAQ
Virtual Dedicated Server (VDS) hosting provides a unique solution to customers who require dedicated resources and isolation within a virtual environment. These resources include CPU, RAM, and storage, which are allocated based on the customers' requirements. VDS hosting also offers customers the flexibility to scale their resources based on their current needs, without experiencing any downtime. This service is ideal for customers who require high performance computing, security, and reliability.
Which qualities differentiate virtual server and dedicated server?
The major difference is by the number of users that possess physical resources. In a virtual private server, a physical server is divided into 2 or more instances with dedicated ram and cpu. But in a dedicated server, a single user has access to all the resources of a physical server.
Do you offer VDS servers root access?
The answer is Yes. The managed or unmanage virtual server comes with full root access to give our customers want full control of it, that can be used through SSH.
What are the benefits of your VDS server, if i choose one?
VPS from Nextgen Hosting is ideal for resellers, bloggers, web developers, and especially e-commerce owners. Top security, flexibility, and the highest website loading speeds will definitely benefit you. Whenever your business scales in size you can upgrade resources with ease. Fully control the hosting environment that best suits your application. All these benefits at the most affordable prices.
Is VDS hosting suitable for high-traffic websites or applications?
Yes, VDS hosting can handle high-traffic websites and applications due to its dedicated resources, which ensure optimal performance even under heavy loads.
Can I install my own software or applications on a VDS server?
Yes, you have the freedom to install and run any software or applications on your VDS server, giving you flexibility and customization options.